Initial
Steps
What Do I Do?
The majority of deaths are from natural causes and can occur in Hospitals, Aged Care Facilities or in the family home. In most cases, a Cause of Death Certificate will be issued by the attending Doctor.
Once you have contacted Bernard Laverty, we would recommend that you contact close family or friends to be with you if it is possible at this time. In our experience, having someone close-at-hand is invaluable as you are likely to benefit from the support and help during the immediate hours following the passing of a loved one.
Seek Immediate Support
When the death of a loved one occurs, feelings of panic and helplessness may be overwhelming, but remember that you are not alone.
It is important to reach out to close relatives, friends, and professionals for the help, support and comfort you need.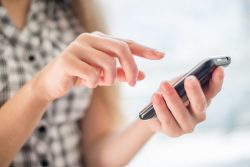 The initial telephone call made to a funeral home is known within the funeral industry as the First Call. During this call, we obtain basic information about you and your loved one, and try to guide and
prepare you for your next steps. Depending where the death occurred, we may also need to arrange bringing your loved one into our care.
Our funeral staff are on call 24 hours a day and will be able to guide you through the funeral arrangement process and answer any questions you may have at this time.
IF YOU NEED IMMEDIATE ASSISTANCE CALL
02 6568 1555
24 HOURS A DAY, 365 DAYS A YEAR